Hot Weather Beauty Tips
Who's enjoying this heatwave? If you're anything like us you might be lovin' the sun this Summer but hot weather can take it's toll on our skin and hair. Here's some hot weather beauty tips on how to stay looking your best when it's boiling.
Suncream, Suncream And More Suncream
In 2018, with all the health warnings you might think this goes without saying, but seriously, sun damage really is the biggest cause of ageing and can cause more problems than that if you're not careful! You will thank us in a few years if you do all the hard work now and regularly top up that sunscreen. A foundation with added SPF is your BFF and we really like this one from Bare Minerals.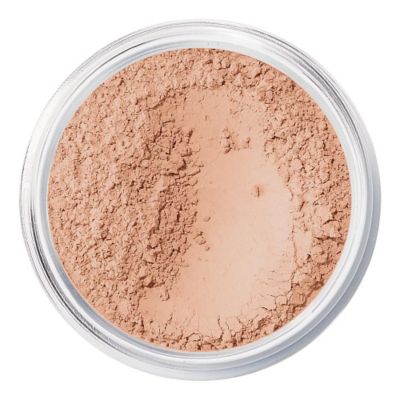 A Protective Hair Mask
Our hair can get damaged in the sun too, so if you're heading out for some sunbathing action at the pool or the beach we'd recommend protecting your locks with a Hair Mask. This one from Boots protects hair from the damaging effects of chlorine, just apply some to damp hair just before you hit the pool and wash off with shampoo when you're done.
Lip Balm With SPF
When thinking about sun damage we often forget about our lips but if you've ever had the misfortune of burning them it will only happen once! Get a lip balm with SPF to protect your pout like this one by Nivea.
Highlighter
In Summer we want to feel like a sun goddess. We deserve to feel like a sun goddess! Highlighter is the way to go and we love this one from benefit.
Get A Good Spray Tan
Again, sun damage is BAD. Even if you tan rather than burn it will cause premature skin ageing in the long run and that leathery look is not on. Play it safe and go for a spray tan instead, a professional one shouldn't cost more than a tenner and will give you great, golden coverage perfect for a special occasion.
Drink Water
Drinking water is the cheapest and easiest beauty hack around so there really is no excuse. Your skin and hair will be eternally grateful if you aim to drink 6-8 glasses of water every day.
Beach Waves
Hot weather isn't the time for complicated hair do's and lots of products or accessories will be uncomfortable in the heat. Relaxed beach waves are the way forward and you can pick up the look with our Kylie Beach Wave Hair Extensions as seen here on the gorgeous Autumn.

Primer
In this scorching summer heat our makeup can slide off when we're least expecting it. A good primer will stop this from happening, try MAC Prep + Prime for a silky light base to make sure all that hard work stays put.

Don't Shave Just Before The Beach
Shaving can make our skin sensitive for a couple of hours so it's a good idea to wait a while before exposing your skin to the harsh sea or sand. Don't forget to exfoliate well before and after to avoid that bumpy shaving rash that ruins your instagram pics.
Sunglasses
The final touch to complete your sizzling Summer look and one of the easiest and safest ways to protect your eyes and the sensitive skin around them. Stick on a good pair of shades on your way out the door and you're good to go.
Why not tweet us some of your favourite Summer beauty tips and we'll retweet our faves.